Prom shoes are not only shoes! They're fashion accessories complementing color and design of prom dresses and can make your feet look smaller or narrower. It will tremendously affect your complete, head-to-toe appearance at prom and make your fashion statement count.
When choosing high heels you should choose a pair that complements your dress.

With a long evening gown, wear a stiletto heel with a closed back as you won't want your dress getting caught in the heel and this will make legs and feet look slender while making you look taller overall. This stunning stiletto heel sandal embellished with a waterfall of rhinestones and a closed back is available in three colors white, copper and golden; will go perfect with prom gowns.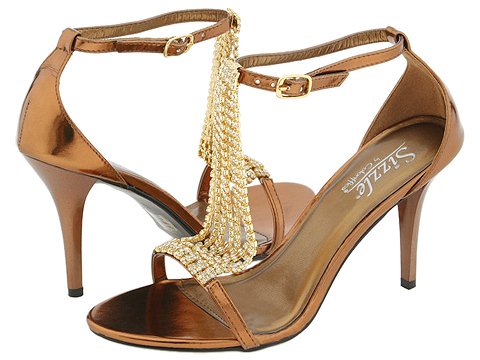 With a flared dress and a high-low dress cut, wear closed toe
shoes
with medium heel that straps around the ankle. For an asymmetrically hemmed dress, choose glitzy high heels on strap sandals to attract all eyes to your feet and legs. Just completely wrap your feet in these beautiful sultry 'Reiko' sandals with short prom dress for one jaw-dropping appearance .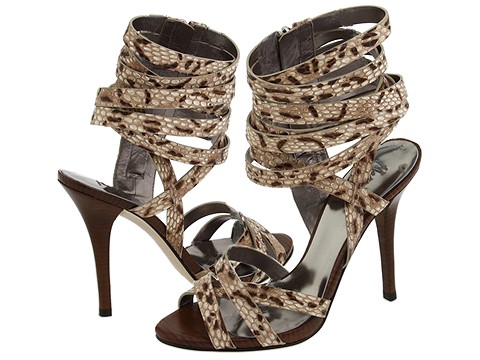 With princess-style prom dresses, open or closed toe sandal with a heel according to your height, will work great. You are sure to twinkle just like any good star should with these Carlton heels featuring a leather with silver sparkles, an open-toe atop, a ¾ inch platform, and a sky-high 4 ¾ inch stiletto heel.
Although stilettos are the sexiest of high heels, but are hardest to walk in. You should have a heel height that gives you an ease in walking and dancing, in your prom. If you have decided to wear a stiletto heel, then just do practice of walking in them which will make you feel comfortable in your prom..
Popular
stores
you would like to browse for
Women shoes
at
DealRocker