Gap is there with new denim line called "1969 Denim Collection", for men and women both. This collection is the culmination of a year and a half of re-engineering Gap jeans with a focus on fit and design, while making them more stylish and premium.

There is a full spread of softest jeans in black, white, light and dark, with or without holes and buttons and a riding pant in green with Gwyneth Paltrow's name all over them which is a good thing. Here are some of this collection:~

Always skinny destructed button jeans:
Featured with Rock n' roll details, this denim looks like a slender silhouette. Pronounced distressing and ankle buttons, make it ideal for creating juxtaposed looks. For a more cool play, try this edgy pair with an oversized sweater or a crisp button-up shirt.


Always skinny olive riding jeans:
This skinny jeans feature a cool riding seam detail at the knees making a difference to all and a fashion-forward twist with its rich brown wash. This adventurous denim pair is a simple way to blend edgy style into your everyday looks.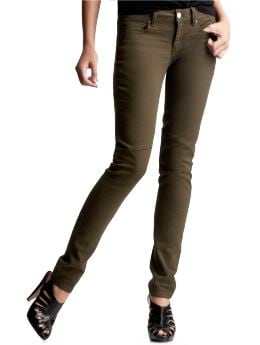 Sexy boot jeans (light wash):
It's contoured waistband gives perfect shape to the body, lifts the seat, and eliminates the gap at the back of the waist. The low-rise fit of this jeans keeps it sexy. A slim fit through the hip and thigh leads to a perfectly harmonized boot-cut leg, creating a leg-lengthening silhouette.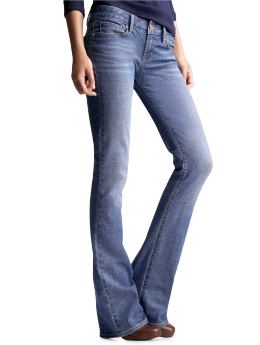 Most of the styles cost between $54 and $59, with more complicated washes at $69. Since Gap is celebrating it's 40th anniversary, so the collection has a screen-print of "1969," the year Gap was founded in San Francisco, on the inside of each waistband.

Popular stores you would like to browse for Men's clothing and Women's clothing at DealRocker