If you love all things BIG and BOLD, and want to hold fashion in budget then this is gonna helpful to you. The trend for oversized jewelry has been going on from couple of season's now. It seems like "the bigger, the better" when it comes to necklaces, earrings, rings, and bracelets.

Oversized Cocktail Rings: Chunky oversized cocktail rings are on rage this season and look set to remain big for sometime yet. Big statement rings make an awesome accessory, but never combine big rings with big earrings.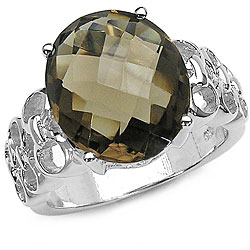 Bold Necklaces: These are also coming to the fore once again as a timeless and chic fashion statement, with new styles adding flair and sparkle to any jewelry wardrobe. Oversized beaded necklaces create a unique glamorous ambiance creating a bold statement making you get noticed throughout the way.

Big Floral Headbands: White and black are the colors of this season. Create your own sense of style with big floral headbands. Headbands can serve as a cool accessory for a party dress-up. These look beautiful when matched with ruffled dresses.

Always choose a focal point like ears, neck or arm instead of wearing bold jewelry on every possible surface.

Popular stores you would like to browse for Jewelry and Women accessories at DealRocker